Discover the beauty and challenge of Viera East Golf Club, situated on the picturesque shores of Indian River, just an hour east of Orlando. Designed by the legendary Joe Lee, our championship 18-hole golf course is a masterpiece, incorporating the natural terrain, native marshlands, and scenic lakes of Viera. With generous landing areas and well-defined fairways, the course offers a fair but challenging test of golf, thanks to Lee's creative use of bunkering and the coastal breezes that often prevail. Even low handicappers will be pushed to their limits.
But don't let the challenge scare you away. The course is a delight to play, especially if you choose the appropriate tees. Trust us, it's worth the drive from Orlando to experience this gem of a course. Come play at Viera East Golf Club and see for yourself why it's one of Joe Lee's finest creations. We promise you won't be disappointed.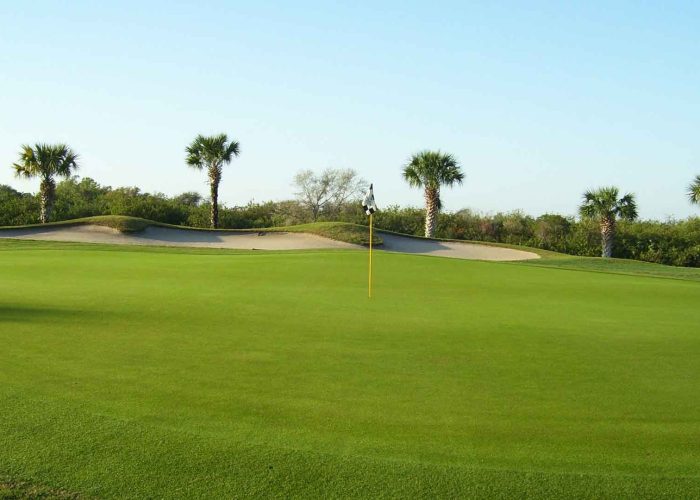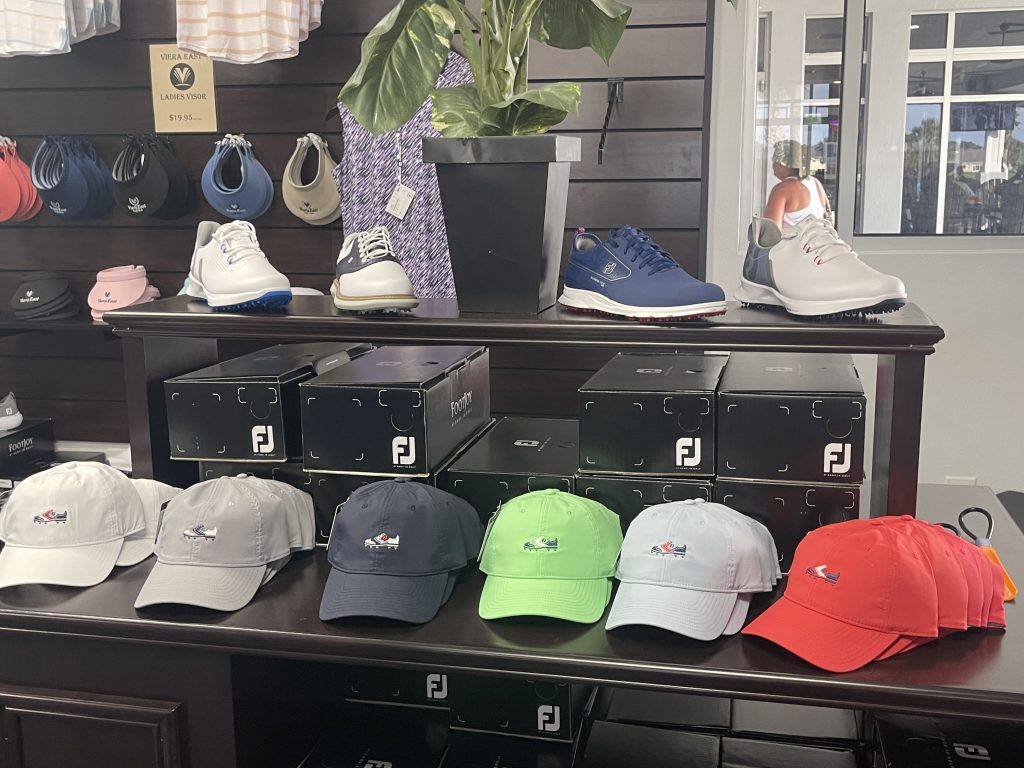 We've got what you need to hit the course!
It's frustrating when a Club's pro shop sells balls, towels and little else. Nothing could be further from the truth at Viera East. Our pro shop has one of the Viera Florida area's finest golf pro shops featuring all the major brands of clothing, equipment and accessories. Fully stocked, and offering the latest in golf fashions for men and women, along with all the extras to meet your golfing needs, our pro shop stocks one more vital element that is often absent at second-rate golf shops—friendly and qualified personnel that know what you need and where to find it.
Viera East is an authorized fitting center for Titleist, Taylor Made, and Ping. Whether you're tall and lean, short and stout, or have the longest arms in Florida, we can fit clubs precisely to your body type, swing parameters and golfing acumen. The results will elevate both your game and your enjoyment of the sport. After a custom fitting session with one of our staff members you'll never see a reason to buy standard clubs off the rack again.
Experience top-notch practice facilities at Viera East Golf Club. Our newly renovated practice area features an expanded teeing area, new yardage markers, distance targets, and a new bunker for tough fairway shots. You'll look forward to honing your skills here.
Our spacious and complete practice facility includes a well-manicured, Bermuda grass teeing ground with ample space to hit balls. Quality conditions are maintained year-round, and a second tee, practice bunker, and practice green are located at the back of the range for short game attention and private clinics.
Sharpen your putting skills on our undulating 8,000-square-foot putting green. Whether you need a prolonged session to perfect your short putt stroke or a quick tune-up before hitting the links, our putting green is the perfect place.
At Viera East, we offer several great deals for Space Coast golf enthusiasts who are committed to improving their game. Contact our Pro Shop for more details.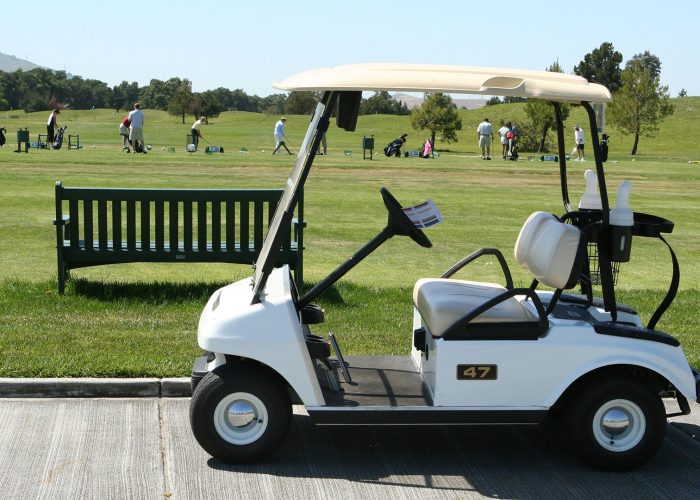 NOTE: Tuesday the range closes at 4:00pm
Ball machine is turned off 30 minutes prior to closing the range
Public Rates: 10/16/23 - 12/31/23
CDD Resident Rates: 10/16/23 - 12/31/23